World War II Photo Restoration
Photo restoration of old World War II panoramic photos of troops.
World War II Photo Restoration
Panoramic Photo from Ft Benning 1941 & 1942

Co 15 2nd ARMD Div: Replacement Center, Ft Benning, GA Mar 1941
This is a restoration of a panoramic photo from 1941, courtesy of my friend Mr. Jack Barnes, who appears in the far left of the photo, approx. 3rd from the bottom (he's the one smiling and looking down). This has been a pet project for a long time & I recently completed it. These men served under General Patton and were known as "Hell on Wheels."
I am interested in getting this image into historical societies and museums. So, if you know someone, please feel free to send them to this page and tell them to contact me through the site's contact form.
View full size:
http://mattlindley.info/collections/photo%20retouching/WWII_1941_FtBenning.aspx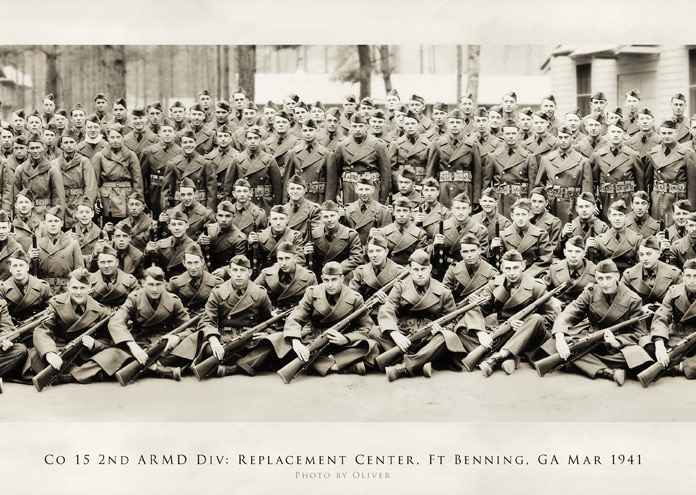 Recently, over the holidays, my Uncle asked me to work on a photo of my Grandfather, from the same era. What a shock to see that it was another pano from Ft. Benning, taken 1 year after the one posted above and by the same photographer! I'll be working on that one soon and will post it when I have completed the restoration work.